Replay Video Capture 8.8
Replay Video Capture 8 is here. And you're going to love it!
Screen Record ANY Online Video

Background Mode Can Record Streaming Video from Hidden Windows

Ideal for Webcams, Chat Sites and Webinars
All New Game Recorder

Super High Quality - Up to 100 FPS

Run from USB/Thumb drives
Replay Video Capture software is the best way to make production quality video recordings from hard-to-record sources. Use it to record online video, and anything else playing on your screen. Save all or part of a DVD. Or just make a high quality movie file from any area of your screen. If you can watch it, you can turn it into a high quality video.
CHECK THIS OUT! Replay Video Capture software is the ONLY screen capture application of it's kind that allows you to screen capture videos using Background Mode. Go ahead and hide the video, or cover it with another window. Replay Video Capture will continue capturing without disrupting your recording!
Unlike other screen video capture programs, Replay Video Capture is designed for the highest quality video output. You can record at up to 100 frames per second. Try it and see the quality for yourself.
Replay Video Capture keeps pace and produces excellent results. Rarely these days does one feel they got more than what they paid for; I am compelled to compliment you. I am so pleased with your product, I am sure I will update with the next version

Ted F. Southampton, PA Read More Customer Reviews
How Does Replay Video Capture Work?
KINDA MAGIC
Replay Video Capture can expertly record streaming and online video and any other video playing on your PC screen with perfect quality. If you can watch it, you can save it! Record video from ANY website regardless of format. Or, screen capture video from DVD's playing on your PC. Because Replay Video Capture software does not circumvent DRM or any copy protection technology, it's 100% legal worldwide.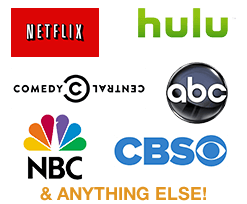 Super Easy To Record Streaming Video
EASY
Using Replay Video Capture is easy! Just press the Get Video button to automatically detect the video window on your screen, then click Record to start. Once you're recording, just click Stop to end, or Pause to pause and resume. It's that simple!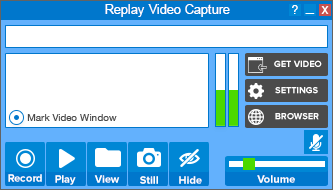 High Quality Recording, Small Screen Capture Video Files
OOOH!
With the Replay Video Capture screen recorder, you'll get amazing video quality, or compact portable files. You can choose between high-quality, high-speed MPEG-2 files, or smaller Windows Media (WMV) files. You can even run Replay Video Capture from a USB/Thumb drive and save videos externally.
Click To Enlarge
Manufacturer: Applian Technologies